A Professional Greenwich Electrician
When it comes to getting professional electrical work done, get professional Greenwich electrical services from Buckley Electric & Automation LLC. We strive to meet our customer's needs and treat them with the respect that they deserve. We want our customers to be pleased 100%!
We are the highest rated around and have been so for many years now. Our residential and commercial electrical work comes with a warranty. You can have an electrical safety inspection done with any of our regularly scheduled services.
Home Automation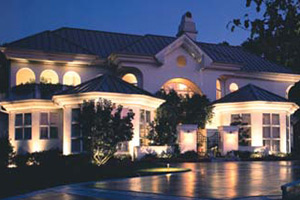 More people are going with home automation now than ever. Home automation delivers convenience. We can install all your home automation components such as mechanical blinds, digital thermostats, security systems, and much more.
Your home should be functional and that means being able to live a stress-free lifestyle. You can achieve this through smart home control for home lighting, television and audio equipment that are automated as well as other things that can make your life simpler in Greenwich.
Home Generators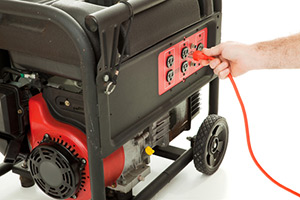 It's important to go with someone that knows the inside and outs of a home generator. A generator will keep you safe whenever there is an outage on your block. They are affordable and reliable as they are hooked-up directly to the home's electrical system.
There are different models of generators to choose from. We can help you get the best model for the money and save. Which system best defines you? It all depends on the size of the family and square footage of the home as well as what appliances you want to run during outage.
Wiring the Home
If you are in an older home or having one built, it's vital to have a professional electrical contractors do the wiring for you. Wiring, when installed by an amateur, can become a hazard to the home or business. You should use us to get professional Greenwich electrical services.
Wiring needs to be planned out in advance through electrical diagrams. We plan everything ahead of time so that your home is kept safe from any electrical hazards. There are different types of wiring found in homes all over.
Commercial Electrical Services
With commercial electrical services, your company will have the industry's finest working on your electrical. We perform light work the first time so that there is the prevention of any hazards or hassles which can cause further delays.
No matter what type of electrical emergency you're facing, we can fix it for you. You can always count on our professionals to lend a hand whenever you need it. We can handle even the most complex issues there are.
Electrical Safety Inspections Eliminate Potential Hazards
Maintenance is important for almost everything in and outside of the home. Maintenance is what preserves your electrical system and keeps it from becoming a huge hazard in your household or business. Maintenance, when done by professionals, brings them peace of mind.
Through an electrical safety inspection, we will go through your structure and check everything electrical to ensure that it is working properly and will not become a fire hazard. Prevention may save you money and even your life.
Why Choose Buckley Electric & Automation
There are plenty of reasons to hire Buckley Electric & Automation LLC. We are the premier electrical contractors in the area that can provide your professional Greenwich electrical services such as; repairs or installations, whenever you need them. We have been around since 1988 and have what it takes to make your home or commercial structure safe.
Safety is always in the forefront of our work. We practice safety on each and every job that we do from panel upgrades to built-in generator installations. When you need electrical work done right, call the crew that matters at Buckley Electric & Automation LLC!
If you or a family member is in need of a Greenwich electrician, contact our contractors and you'll feel a lot safer about the fate of your home or business. We have experience and the latest technologies to ensure that your structure is in tip-top shape and your electrical system does not become a fire hazard.
Services
Nest & Home Automation
Electrical Safety Inspections
Home Generators
Electrical Wiring
Electrical Repairs
LED Installation
Lighting Automation
Landscape Lighting
Security Lighting
Low Voltage Lighting
Pool Lighting
Panel Upgrades
Surge Protection
Commercial
---
Latest Electrician Projects
---
Recent Electrical Articles
If you are looking for Greenwich electrical services then please call 866-200-0076 or complete our online request form.