Avon CT Electrical Services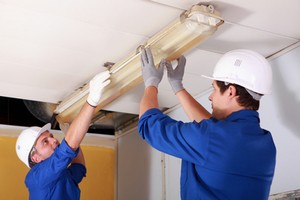 Have you been thinking about installing a generator for your home or business in Avon? Have you decided to change your lighting over to LED lighting? Are you wanting to install a home nest or smart hub? Would you like surge protection for your entire home? Or does your business need commercial security lighting installed?
Whatever your electrical service needs are in Avon, our electricians can handle them. We offer a wide range of residential and commercial electrical services including wiring and installation of home automation systems. You can expect prompt, reliable service for all the projects we take on.
We would love to show you why so many in Avon count on us for their electrical service needs. We hope you will allow us to handle your small or large jobs. Call for an estimate anytime you need a reliable Avon electrician.
Need Electrical Repairs In Avon?
If you have lighting issues, power surges, sparks, burn spots, or any other electrical problems, you can depend on Buckley Electric & Automation. Our electricians are experts at troubleshooting and electrical repairs.
One of the most overlooked features of a home is the electrical system. If yours hasn't been worked on in some time, you may need outlet repairs, lighting repairs, GFI outlets, or an electrical panel upgrade. Be sure your system is safe, call us for repairs, inspection, or upgrades.
Commercial Electrical Services In Avon
As a business owner in Avon, you'll need the services of a qualified commercial electrician from time to time. Our local electrical company is available for reliable commercial electrical services. We have the qualified electricians you need for quick and efficient troubleshooting, repairs, wiring replacement, panel upgrades, installations, and more.
Lighting Installations In Avon
If you plan to add additional lighting to your home or commercial building in Avon, call our professional electricians at Buckley Electric & Automation LLC. We can help you choose some great fixtures or upgrade to LED light fixtures. We offer both commercial and residential lighting service for indoor and outdoor lighting.
Home Generators Installation In Avon
Many homeowners and business owners are installing a standby generator today. Having standby power is important during a blackout.
With a standby generator, you can have seamless power which functions automatically anytime the main power system goes down. There are a number of systems you can choose from. If you'd like to discuss what's available in generators with an experienced professional electrician, call Buckley Electric & Automation LLC.
If you are looking for a professional Avon Electrician, please call Buckley Electric & Automation LLC at 860-408-9713 or complete our online request form.