Commercial Electrical Services in Greenwich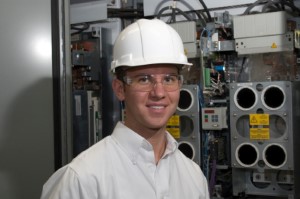 When looking for commercial electrical contractor, you can depend on Buckley Electric & Automation LLC to meet your electrical needs in the form of repairs, installations, and maintenance. Since 1988, we have been the reliable electricians to do all types of major services such as troubleshooting and the proper diagnoses of electrical equipment. Proper electrical work is necessary in order for things to run smoothly in your business. An expert Greenwich Electrician can make your business fully efficient.
As electricians, it's our duties to perform repairs for when the electrical system stops working in your business. We deal in installations, repairs, and maintenance for your electrical system as well as components. Our Greenwich Commercial Electrician works hard on repairing and creating electrical designs for our non-residential customers.
Quick Service
We are known for our ability to arrive on time. We understand the need for electrical work to be done on time so that it doesn't hold productivity up in your business. We can eliminate potential dangers from taking its tolls on your components in Greenwich.
Commercial Electrical Services
You will receive fast service that will keep your building up to code and safe. Electrical problems are going to occur from time to time. We want to be there when they do. Call us for repairs and other services as we are your preferred Greenwich Electrician.
Wiring Problems
There is a big difference between wiring in a home and wiring in a business. Wiring ranges in different qualities and grades. Businesses utilize conduit whereas homes do not. Bigger jobs require higher grades of wiring and different methods of approach.
Electrical Safety
We practice safety on every large job that we do. Our electricians have the duty of ensuring that the supervisor or foreman of the job site is alerted when we are working around materials such as live cables and other things that may pose potential dangers.
Electrical Troubleshooting
Our professionally trained electricians have built their reputation on being dependable, safe, and prompt in troubleshooting and more. We respect your business and want your electrical system to be effective and that's why our repairs come with a satisfaction guarantee.
Installation & Repairs
We specialize in installations and repairs. Whether you're currently seeking electricians to install new lighting inside your building or repair an electrical panel, our team of experts can recommend and help your company save you money.
For Greenwich Commercial Electrical Services, contact Buckley Electric & Automation LLC. Repairs, installs, and maintenance are things that we focus in as we can do anything to help boost the future of your business. From large transformers to intricate lighting issues, we can service anything you put in front us.
Our Greenwich Commercial Electrical Services Provides These Detailed Services
Code Updates
Circuit Installation
New Construction Wiring
Commercial Electrical Contractor
Electrical Remodeling
Electrical Safety Inspection
Surge Protection
Electrical Troubleshooting
Electrical Maintenance
Panel Upgrades
Industrial Electrical
Commercial Electrician
If you are looking for Commercial Electrical Services in Greenwich then please call 866-200-0076 or complete our online request form.