In Need of a Reliable Electrician in Darien?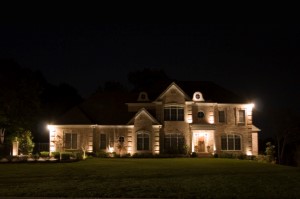 Darien, CT located in Fairfield County. In the summer, there are lots of homeowners that have pools up as lighting helps the exterior's safety as well as the pool's. Since 1988, Buckley Electric & Automation LLC has been installing pool lighting and exterior lighting that helps people save money but does not compromise on the style.
Exterior lighting can be a great way to relax in the home whenever the sun goes down. Exterior lighting has also been helpful in many situations where danger lurks as in the case with the rear of the house, sides, and other dark areas.
There are lots of different styles of exterior lighting. Security lighting helps decorate the outdoors while conveniently protecting it. You should always practice safety in and outside of the house. This means having the best possible lighting for protection.
Always make sure though that your lighting is installed by a Darien Home Automation professional who is licensed as this will ensure the safety of your home. Better quality lighting can provide you with the following types of benefits over homes that do not have outdoor lighting:
Less upkeep
Greater & brighter illumination
Cost-effective
Darien Electrician
You can think of every excuse in the book as to why you do NOT need a professionally trained electrical technician to attend to your home's but the truth is, when electrical work is done without proper experience, it can be dangerous. Some good reasons to hire us are:
Services done promptly
Safer home environment
Professionally completed services
Our electrician in Darien is trained to see what you cannot. They are trained and insured to complete all types of electrical repairs. We will take on even the toughest of electrical challenges from commercial equipment that needs set up to residential repairs.
Darien Electrical Safety Inspection
If you're experiencing electrical problems, please call Buckley Electric & Automation LLC for an electrical safety inspection. We can come to your home or office and repair and have it inspected in no time. It doesn't matter when, we can do it!
Because of having an inspection done, you are getting your home built-up and free of electrical problems. Living in a home that is free of such problems can save you money in the long run. Your home can become efficient.
Whenever there is a problem with your electrical system, we will send in our Darien electricians to attend to them. For years, we have been attending the community's problems and fixing them right there on the spot. We want to with yours as well so call today!
If you are looking for a Darien Electrician then please call 866-200-0076 or complete our online request form.