Electrician in Wilton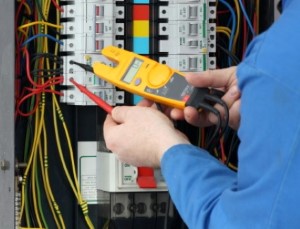 Wilton is a small town that is nestled in the Norwalk River Valley in southwestern Connecticut. It has a population of over 18,000 people and was recognized as a parish in 1726. There is a great deal of emphasis on the town as it is known as one of the historical stops on the Underground Railroad. Today it is known for the electrical work and home automation that Buckley Electric & Automation LLC does.
Finding a competent electrical worker is tricky. There are many who say they can do what you need but when it comes down to pulling the job off, they cannot. You need someone that you can depend on in a time of crises.
You can trust our technicians. We've been around since 1988 and still growing every day. Our electrical services are there to meet your needs as our techs are there whenever you need them. We're the premier contractors to call on for repairs, inspections, installations, and more.
Wilton Electrician
Electricity controls much of everything in our homes. One simple mistake can lead to major problems when it comes to your electrical repairs. Hiring true professionals to complete both large and small electrical projects avoids potential problems. Reasons to hire professionals:
Safety is a huge deal when it comes to all electrical components and your system. Keeping the home safe mandates the use of a professional electrician. It's what we do best and want t pass this along to you and your family.
Wilton Electrical Safety Inspection
Electricity is an essential part of all homes in Connecticut. We need it to perform daily tasks. If we did not have it, we would retort back to the pre-historical era. An electrical safety inspection can ensure that you don't resort back to living without electricity.
You can always count on us for a proper inspection. Our inspections are done conveniently and always on your time. We don't want you to be without working electrical components or paying for high electrical bills.
Inspections will keep the lights on and your wiring up to code. Modern and older homes should all have inspections done on them as well as remodels and additions. You will be able to breathe easier when we attend to your electrical system.
If you're in need of professional Wilton electrician; contact us today for better control over your home's electrical system. We are trained to do the work as we are licensed, bonded, insured and dependable. We won't ever leave you in the dark.
If you are looking for a Wilton Electrician then please call 866-200-0076 or complete our online request form.