Electrical Safety Inspections in Greenwich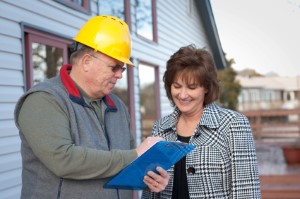 You'll find that it is imperative in life to have inspections done on the things in your home that count. An inspection is when something is checked out thoroughly by someone that is professionally licensed. If you need an electrical safety inspection done on your system and appliances, just call Buckley Electric & Automation LLC and in no time you'll realize what needs to be replaced or repaired. The Electrical Safety Inspections are done by a Greenwich Electrician who knows how to troubleshoot and use today's modern tools and machinery.
While there are a number of ways in which to protect the home from an electrical hazard. Most homeowners neglect the fact that anything needs to be done until it is too late. We use the most advanced equipment to pinpoint issues with:
NFPA
The National Fire Protection agency recommends having an inspection done at least once a year because electrical problems are one of the largest causes of property damage. Small appliances plugged in the home wiring can cause accidental electrocutions in Greenwich.
Definition of Inspection
An electrical inspection provides thorough examination of the entire home's electrical system. This ensures that all components and electrical appliances meet the legal safety standards. You need to schedule one when:
Buying a new home
Home is older than 30 years or more
Adding new appliances
When major renovations have been done
Peace of Mind
An inspection will bring you peace of mind through ensuring the safety and operation of all of your electrical components as well as your system. An inspection identifies common electrical mistakes that are made by contractors.
Inspection Coverage
Switch operation
Electrocution hazards
Proper light bulb wattage
Safety & security lighting
Proper placement of fire detectors
Outdated wiring
Wiring in older homes can be a major fire hazard. It can cause your home to go up in flames. You can avert fires by having your wiring checked. There is different wiring systems located through homes which can present many potential hazards.
Defective Appliances
If you bought any appliances from anywhere except for an appliance store, a safety check will certainly help. You may think that you have saved a few dollars but in essence, you may be putting your home at risk.
If there is one thing that we know best it's how to perform a Greenwich electrical safety inspection. We do more than just inspect a home; we prevent your electrical components as well as your system from becoming major fire hazards.
Our Greenwich Electrical Safety Inspection Provides These Detailed Services
Code Violation Checks
Electrical Inspections
Safety Inspection
OSHA Electrical Safety
Electrical Safety Program
Home Electrical Safety
Electrical Safety Test
Electrical Wiring Inspection
Carbon Monoxide Detector
Panel Safety Check
Electrical Troubleshooting
Smoke Alarm Testing
4 Electrical Safety Tips That Every Homeowner Should Know

It can be easy to take for granted the multitude of different gadgets and electronic devices that we make use of in any given day. If your home's electrical system is having issues, you might learn the hard way just what it's like to have to do without them. The ability to identify electrical safety…

Read More

What a Electrical Safety Inspection Will Do For You

Safety is achieved through maintenance. We try and adhere to safety standards in our homes and implement features which keep us safe. But an electrical safety inspection will prevent your components from failing you when you need them the most. Keeping up with the home's electrical features is important. Maintenance is never a fun thing…

Read More

If you are looking for Electrical Safety Inspections in Greenwich then please call 866-200-0076 or complete our online request form.