What a Electrical Safety Inspection Will Do For You
---
---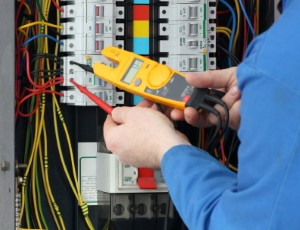 Safety is achieved through maintenance. We try and adhere to safety standards in our homes and implement features which keep us safe. But an electrical safety inspection will prevent your components from failing you when you need them the most.
Keeping up with the home's electrical features is important. Maintenance is never a fun thing but necessary. Ignoring the home's electrical components can be a big mistake. Normal wear and tear can cause major problems.
Electricity is a vital part of our lives. We need it to live. When we lose it; we feel completely helpless. An electrical system will function considerably if properly maintained. Components such as surge protection and home generators should always be checked.
A safety inspection in Greenwich provides a thorough/detailed examination of the home's electrical system. This ensures that all wire systems and appliance meet the legal safety standards. The NEC is the code that all electricians operate under.
The Electrical Safety Foundation recommends inspections when:
When a home is over four or more decades old
Major renovations in the home
Adding new appliances
Purchasing a new home
The main purpose of an inspection is to identify potential problems that are hazardous. These problems can range from small to complex ones. When a problem is identified and repaired, you will save on energy costs and less your carbon footprint.
Our investigations look into potential problems as well as root problems. We will make your home less of an electrical threat as our auditors establish a plan that you can abide by to alleviate future electrical problems.
Scheduled inspections by our professionals are exactly what you need to stop any hazards from starting up. If the fuses are blowing in your home or lights are flickering; you'll need us because living with the following issues can be troublesome:
Frayed cords
Overloaded outlets
Imperfect appliances
Water and other hazards can easily cause a house fire when combines with the electrical components. All of our inspections can easily make you electrical system last longer. Catching the problems early on will eliminate a future of costly electrical repairs.
Feeling safe and being safe are what a professional contractor provides. Peace of mind is hard to find these days. Saving a few hundred or even a thousand dollars per year will bring that peace of mind back. Unless you hire an electrician, you won't find that peace you deserve.
If you need help ensuring the safety of your home, you can hire Buckley Electric & Automation LLC to perform an Greenwich electrical safety inspection. Our inspections are done thoroughly and are cost-effective.
If you are looking for a Electrical Safety Inspection in Greenwich then please call 866-200-0076 or complete our online request form.