Hire a Electrician to Handle the Electrical Wiring
---
---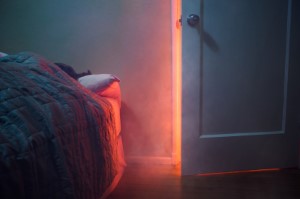 The Electrical Wiring in your home needs to stay up to date. This is for legal purposes as well as better efficiency. Most homes in Stamford which are older can benefit from electrical services, especially in the home. The fate of your home relies on reliable and durable wiring.
Older homes have older wiring. If your home is 10 years or older, you're going to need an electrical upgrade to the home's wiring system. Older homes can also benefit from a safety inspection before any replacements or upgrades take place.
Never try and do wiring on your own, call in experts. That way you'll get work done a lot faster. There are many electricians that will work around your schedule. Some may even attend to your wiring on the weekends.
Employing a professional can be a bit overwhelming. It's hard to find one that you can rely and depend on to get a job done safely. Wiring jobs shouldn't be done without an expert being present who is licensed as well as insured.
The following are reasons to hire an electrician:
Electricity is extremely dangerous. Handling it should only be done by those who possess the skills. Any errors can result in injury. All contractors should be certified by the state. All states require the same licensing. A contractor should have their license available and accessible at all times.
Saving money is something that everybody tied to these days. More people are saving money through making their homes more efficient. A professional electrician is trained to work more effectively and safely. Problem solving is a huge part of an electrician's job.
The most common types of wiring used in homes more than likely differs from the next, depending on what year the home was constructed. Each has its specific use o accommodate the load and conditions. The age of your home will detect the type of wiring in it.
If you are in need of an evaluation on the condition of your wiring, give your local electrical contractors a call. This will help ensure there are no real potential dangers and the knowledge of when to replace it or not.
Buckley Electric & Automation LLC has the experience and utilizes the latest technologies in order to produce Stamford electrical wiring jobs. They keep your home safe so that there is no possible threat of a wiring problem gone array. Call and schedule an appointment with them and live stress-free once again.
If you are looking for Electrical Wiring in Stamford then please call 866-200-0076 or complete our online request form.