Is Home Automation Right For You?
---
---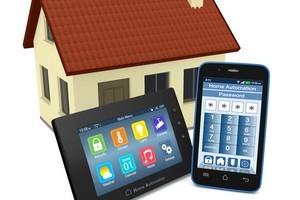 Not yet made the transition to home automation from your Greenwich electrician? There are still some Greenwich homeowners who have yet to make the switch and usually only because they are not yet aware of the benefits that they could be experiencing. The truth of the matter is that home automation is not just the wave of the future – it is already here.
The variances usually come from the degree of which your home relies on using automation. For some homes only some of the components are integrated into this system. For other homeowners, the more the merrier. This is why it is so important to gain a better understanding of what it is and how it can benefit you.
Making Sense of It All
So what exactly is home automation? This is the control of household features via use of an electronic device. This may be a desktop or laptop but is increasingly popular through the use of an app on a smartphone or tablet. Simply put, this is the ability to control many aspects of your home with the push of a button, literally.
With the inclusion of apps for this system, it means being able to control all of this remotely. You can be nowhere near your home but still be able to adjust and control components such as:
Lights
Thermostat
Door Locks
Garage Door
Security System (including features like visual surveillance access)
Just to name a few
You can even respond to someone ringing your doorbell via intercom, without being home and, more importantly, without them knowing you are away. The features that you choose to include will be based on your need and on selecting what you think will best benefit you and your household.
Know when the kids get home from school. Adjust the lights so no one knows the house is empty. Add essential safety elements such as a fire alarm and carbon monoxide monitor.
Aside from convenience and safety, one of the other main benefits is making your home more energy efficient. Having the ability to adjust the temperature, lights and other details that impact your energy bills, can be a real benefit. In addition to saving money, you will also be able to feel better about making your home more environmentally responsible.
Want to Get Started?
Thinking about making the switch now? If you are ready to incorporate home automation into your household, you can rely on Buckley Electric & Automation Co. to get the job done. Let us provide you with the information and service that you need to make the most of it.
If you are looking for a Greenwich Electrician then please call 866-200-0076 or complete our online request form.