Are You in Need of an Electrician in Greenwich?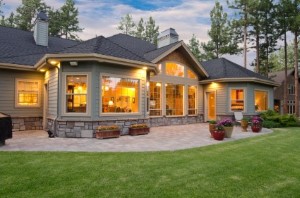 The Greenwich community has long been involved in the promoting of affordable housing as there is a large population of people wanting to own homes with working electricity. The reason why a majority of the homes have a working electrical system is because of Buckley Electric & Automation LLC. If you're currently in the process of getting a new home; call us for more information on how to get electrical services done right the first time around.
Home wiring can be some of the oldest wiring. Wiring such as knob & tube is still found in many homes today. Knob & tube has the potential to be dangerous as it is an outdated form of wiring. The older it gets the more brittle it becomes.
Rewiring a home demands an electrical contractor who is skilled and has knowledge in wire replacement. Poorly insulated and installed wiring can cause injury. No one wants to deal with that. The old wiring uses insulated knobs and tubes as these systems are created from ceramics.
Greenwich Electrician
An electrical contractor is a person that provides electrical services to the community in which they work in. They are responsible for any service that needs to be done in relation to a particular design, repair, and maintenance.
A reliable contractor starts a new project by completing an estimate for expenses for the client and sometimes a safety inspection. In many situations, the electrical contractor may be required to enter a bid against other contractors.
A reliable electrician can get you all that you need in regards to electrical work. They do repairs, installations and maintenance in residential and commercial settings. Repairs for the electrical components in the home make it functional.
Greenwich Electrical Safety Inspection
An electrical safety inspection for the home will help for older structures to stay up to code. Your home will not last long without one. Inspections are a preventative measure to take to preserve your system and keep it from failing.
Older wiring is fragile and does not insulate as well as it once had. Over time, it will start to crack and become a hazard. Our inspectors can help locate these and many other problems whenever it comes to your home's electrical components.
For professional Greenwich electricians to take care of your electrical inspection, repairs, and installations; you can always trust Buckley Electric & Automation LLC. Since 1988, we have been the leaders in electrical services. Call to schedule an appointment and have our guys install a new NEST thermostat for you and stay much warmer this year with Greenwich Home Automation.
What Greenwich Homeowners Say About Us
Buckley Electric & Automation LLC is Rated: 5 / 5
based on these 2 happy customer reviews.
---
---
"Professional and clean."
---
---
"Very savvy and good response time. Respected by inspectors!"
---
---
If you are looking for a Greenwich Electrician then please call 866-200-0076 or complete our online request form.