Looking for a Dependable Electrician in Stamford?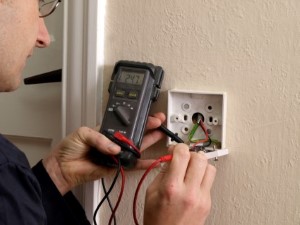 Stamford is a city is Fairfield County. It has a large population of 122,600. Each year the population rises because of all it has to offer. The city is the seventh largest in New England and approximately 30 miles from Manhattan. Since 1988, Buckley Electric & Automation LLC has been helping the area with electrical solutions and home automation.
A panel box, normally located in the basement, is what helps deliver powers throughout the home/office. If the panel box is older, it will not handle many of today's modern appliances. You'll begin to notice problems such as burning wires and flickering lights.
Upgrading the panel box has many advantages. You can now have a modern electrical system in the home without having to rewire the entire house. You'll be able to enjoy many appliances without the worry of them not having enough electricity to work.
Panel upgrades are perfect for those who are remodeling or adding onto their homes or businesses. Remodeling a structure requires new electrical circuitry. You'll appreciate the following benefits:
No faulty breakers
Prolonged existence to your electrical equipment
Modernized electrical system
Stamford Electrician
There are lots of safety tips that you should have implemented. Keeping the home safe takes effort that you have to put forth in order to prevent certain things from happening such as electrical fires and electrocutions. Our electrical contractors will keep you safe because they follow these safety guidelines:
Respect all electrical devices as if they are live
Plug all appliances into a surge protector
Have proper tools to prevent accidents
If you want a qualified electrician to work on your home, give the experts a call at Buckley Electric & Automation LLC. It's our privilege to deliver electrical repairs to your home which will keep your family safe. Contact us today to learn more about how we can keep you safe.
Stamford Electrical Safety Inspection
We need our outlets to be powered on all the time in order for our appliances and devices to work. When something is plugged into; we demand that it works. An electrical safety inspection will ensure that the outlets work all of the time.
An overloaded circuit is one of the lead causes for electrical fires in the home. Electrical flows through a circuit and can sometimes be interrupted. A safety inspection will keep your current safely flowing and your components from failure.
The Stamford electricians will keep your home safe. There's never a need to worry about a house fire whenever we are around. Call and protect your home today!
If you are looking for a Stamford Electrician then please call 866-200-0076 or complete our online request form.