LED Lighting in Easton – Electrical Repairs, Installation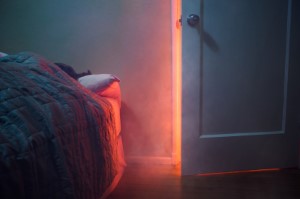 At Buckley Electric & Automation LLC, we are glad to see that Greenwich LED lighting is on the rise. Not only does it make the inside of your home look attractive, it is a better alternative for homes that would like to be more "green" or eco-friendly. This type of lighting can be easily added to your home as an upgrade that will be much more energy efficient.
You get the the energy efficiency of LED with the exceptional lighting quality you have come to expect from incandescent bulbs. This means a balanced and consistent lighting source; instantly have them on as well as enjoy the fact that can be dimmable as well. They are ideal for just about any are of your home – from kitchens and bathrooms to bedrooms and hallways or even laundry rooms and work rooms. This is even the perfect light source to use outdoors for spaces like your porch.
LED Lighting Experts
It is possible you already know something about this type of lighting, or it could be that you are just starting to do your research. So now you know they more energy efficient which also means more eco-friendly. But, this is also becoming a more popular choice because LED are cooler. For many homeowners this means a safety improvement especially for young children who may touch the bulb.
Yet it also actually helps create a room that is cooler which means less strain in your air conditioner in the summer months. Less strain means lower utility bills. And for those people who who would prefer to keep moths and bugs away, you will be happy to know that this type of lighting doesn't attract insects. If you would like to learn more about LED lighting and how it can benefit your home or business, give us a call today.
Greenwich LED Lighting
So are you ready to get started? Don't cut corners or take chances when it comes to who you work with for this type or work. We are the best in the business and have been since first launching the company in 1988. As more home and business owners make the conscious effort to become more environmentally responsible, they make choices like this.
If you would like to make the transition to LED lighting for your Greenwich home, then you can trust on the Buckley Electric & Automation LLC crew. We are available to answer any questions you may have or go ahead and schedule a time for your service needs. One thing is for certain, you are going to love the end results you get when we are done with your project.
Our Greenwich Commercial Electrical Services Provides These Detailed Services
Code Updates
Circuit Installation
New Construction Wiring
Commercial Electrical Contractor
Electrical Remodeling
Electrical Safety Inspection
Surge Protection
Electrical Troubleshooting
Electrical Maintenance
Panel Upgrades
Industrial Electrical
Commercial Electrician
If you are looking for Greenwich LED Lighting then please call 866-200-0076 or complete our online request form.