Lighting Automation in Easton – Electrical Repairs, Installation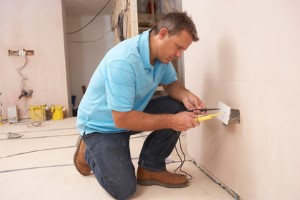 When it comes to Greenwich lighting automation, you have to be sure you are working with professionals who know how to get the job done correctly. At Buckley Electric & Automation LLC we have almost two full decades of experience in this and other lighting related services. This type of lighting can enhance the enjoyment and property value of any home or business.
Lighting automation is a system in which automated changes can be made to lighting levels that, for one example, impact mood. This can take care of things like illuminating art or emphasize architecture. This can be similar to the rising or falling of the sun. Whatever you use it for, one thing is for sure, you are going to love the final, completed look. When quality matters, trust the Buckley Electric & Automation LLC name to get the job done.
Lighting Automation Professionals
There are plenty of reasons automation lighting makes the best choice. Aside from enjoyment, you can also feel better about adding security for peace of mind. Homes or businesses that use lighting that can be triggered by motion are less likely to be the target for vandalism or other criminal activity. Criminals want places that are easy to get in and out of without being detected, which is not the case where automated lighting is present.
Plus, this is a great way to cut down on your utility usage and monthly bills. Lighting that is not on when not in use means lower bills. And, of course, this also means you will have a home or business that is more eco-friendly. So, if you are ready to get started with your new lighting system, get in touch with us today.
Greenwich Lighting Automation
Maybe you also like the idea of being able to use remote access for controlling your lights. The good news is that is another option when you choose this type of lighting system. With so many benefits and not a single drawback, why wouldn't you want to add this to your residential or commercial structure? The essential key to success with implementing this system is making sure you have the right company to take care of the job for you.
When it comes to taking care of your home or business you should never settle for less than the best. The money you spend is an investment so make sure you choose your professional wisely. If you would like to learn more today about lighting automation for your Greenwich home or business, get in touch with us today.
Our Greenwich Commercial Electrical Services Provides These Detailed Services
Code Updates
Circuit Installation
New Construction Wiring
Commercial Electrical Contractor
Electrical Remodeling
Electrical Safety Inspection
Surge Protection
Electrical Troubleshooting
Electrical Maintenance
Panel Upgrades
Industrial Electrical
Commercial Electrician
If you are looking for Greenwich Lighting Automation then please call 866-200-0076 or complete our online request form.