Electrician Norwalk, CT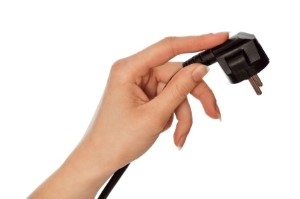 Norwalk is known to be a wonderful place to live as well as take advantage of Norwalk electrician at Buckley Electric & Automation LLC. For decades, we have been the dependable electrical technicians that service many of today's appliances. Try us and see why we are the local's favorite choice for electrical repairs and Home Automation installations. We want o keep you safe and free of problems.
The NEST thermostat system is a great way to automate the home. Fully automating the home can make your life easier. The thermostat knows your preferences and adjusts accordingly. We can install one for you today so you can become more comfortable.
Installations should always be done through a professional service. Many of today's homes are using technology more so and we want yours to be on the cutting edge too. From digital thermostats to lighting that can be controlled through your cell phone, we can make it all happen.
Norwalk Electrician
Good customer service is what it takes to make customers happy and pleased with electrical services. Our company takes pride in the fact that our services are completed by licensed and insured professionals. Our techs can handle the following residential and commercial issues:
Wiring
Electrical repairs
Installations
All you have to do, in order to receive better electrical work, is reach out to our electricians. Your home can stay a step ahead of the rest whenever you have us attend to your electrical projects. We do diagnosis and repairs in order to deliver a more energy efficient home.
Norwalk Electrical Safety Inspection
It is our mission to provide you with a highly trained auditor to do an electrical safety inspection inside your home or office. We want to help put you in control of your home so that your electrical system works for you.
Your electricity may ruin behind the scenes, but you need to know what's always going on behind those walls. Electrical problems are one of the leading causes of fire hazards. We can identify problems that you never knew you had.
Having your electrical needs met by our inspectors will have your home in the most tip-top of shape. We work for you and want to keep you from wasting money on energy bills. Stop throwing money out and saving it instead.
Our goal is to provide you with a Norwalk electrician that you can depend on to get inspections from whenever you need one. We can address the safety hazards in your home immediately. Call today for knowledgeable contractors.
If you are looking for a Norwalk Electrician then please call 866-200-0076 or complete our online request form.