Panel Upgrades Inside of Your Greenwich Home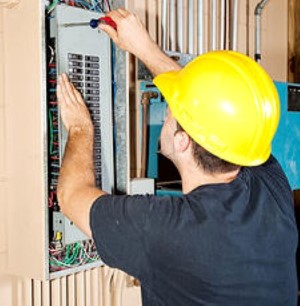 Do you know how old your panel box is? Maybe what you need is a electrical inspection before you decide to modify your panel box. Adding on the home or upgrading can be done through the experts at Buckley Electric & Automation LLC. For years, your Greenwich Electrician has been delivering professional panel upgrades as we are the experts. Call us and let us make your home 100% safer to live in. We'll get you what you need and at rates you can afford.
Your home's panel box is one of the most significant components in the home. It carries electrical current all through the home and prevents circuits from blowing out. You may need to have Electrical Panel Replacement for the following reasons:
Code Violations
Before hiring just anyone to upgrade you electrical box, make sure they are fully aware of the local electrical codes. Many municipalities have their own amendments to NEC. This is why Buckley Electric & Automation LLC can help with your Greenwich issues.
Homeowners Insurance
Before an insurance carrier will present you with insurance, your home will have to be inspected by a qualified auditor. This will check for any electrical problems stemming from your panel box. A bad panel box is nothing more than a ticking time in most instances and cannot be insured.
Flickering Lights and Blown Fuses
If you're experiencing power issues such as flickering lights or blown fuses, you're going to need your box upgraded. An unsafe box is a fire risk. A new box can hold more amperage and many of today's modern appliances.
Dangers
It's best to have your electrical system inspected annually. This will help notate whether you are having problems and troubleshoot them. Just because you hire professionals, doesn't mean that you can't spot the warning signs of a faulty panel box. Dangers to watch out for:
Flickering lights
No lights at all
Smell of burning plastic
How to Tell if a Panel is Too Small
When a large load is added to your panel box, you can tell whether or not is if needs to be upgraded. Often new panels are needed when there is a remodel or upgrade in the home. Never assume that your home can handle additional power.
Fuse Boxes
If your home was constructed a long time ago, you may still have a fuse box. Most people increase the size of their fuses and often overload a fuse box. This creates more of a fire potential that needs to be taken care of immediately.
Keeping your home safe may take a lot of effort on your behalf. When you need professional panel upgrades in Greenwich, make sure that you call Buckley Electric & Automation LLC. We're the skilled and knowledgeable electricians that are able to do all types of electrical services.
Our Greenwich Panel Upgrades Provides These Detailed Services
Panel Upgrades
Circuit Installation
Breaker Installation
Electrical Troubleshooting
Electrical Remodeling
Dedicated Circuits
Electrical Panel Replacement
Electrical Panel Installation
Fuse Box Replacement
Breaker Box Installation
Upgrade Electrical Panel
Electric Breaker Box
Latest Project
Recent Electrical Articles
If you are looking for Panel Upgrades in Greenwich then please call 866-200-0076 or complete our online request form.