Electrical Services in Simsbury, Weatogue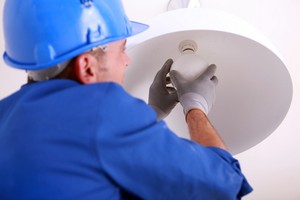 If you've experienced electrical problems in Simsbury or Weatogue, you'll need the services of a local electrician. Buckley Electric & Automation LLC offers electrical repairs, electrical safety inspections, electrical installations, and other services. Our electricians provide both residential and commercial electrical service to Simsbury and Weatogue, so give us a call when you need an electrician.
We are licensed and certified to do all types of electrical work including home automation. Our customers depend on us regularly for prompt and reliable service. If your business or family needs electrical work, please feel free to call us for an estimate.
Electrical Repairs & Upgrades
Surge Protection Systems
Pool Lighting
Lighting Automation
LED Retrofits
Electrical Inspections
Home Generators
Rewiring
Security Lighting
Commercial & Residential Electrical
Electrical Repairs In Simsbury And Weatogue
Electrical problems are serious. If you have loose wiring, frequent surges, power outages, or other problems, call a local Simsbury or Weatogue electrician for repairs. Whether you choose us or someone else, please don't risk trying to handle the electrical repairs yourself. We take care of all types of residential and commercial electrical repairs and are ready to take your call.
Home Wiring Repairs
Lighting Repairs
Outlet Repairs
Ceiling Fan Repairs
Code Violation Corrections
Lighting Installations & Repairs In Simsbury & Weatogue
If you don't have sufficient lighting, there are a number of lighting types you can choose to install. Recessed lighting is very popular for additional illumination in kitchens, family rooms, dens, and patios. Chandelier lighting can be installed in stairwells or dining rooms. Landscape lighting can be installed to increase security and safety. Whatever your lighting installation needs, you can count on Buckley Electric & Automation LLC. Our experienced electricians can help you with lighting repairs and upgrades as well.
Electrical Panel Upgrades In Simsbury & Weatogue
If you've been noticing higher electric bills lately, the problem may be due to power surges in your home. An electrical panel upgrade is important because the power demand of most households increase with time. Your existing panel may not be able to handle the power surges if it is outdated. A panel upgrade is important every 10 years in residential homes and every 5 years in commercial buildings. If it's time for your electrical panel to be updated, call Buckley Electric & Automation LLC for an estimate.
IIf you need professional services from our Weatogue Electrician, please call Buckley Electric & Automation LLC at 860-408-9713 or complete our online request form.