Greenwich Surge Protection Installation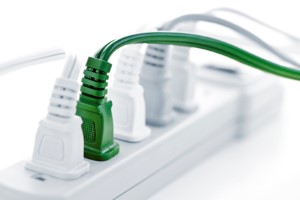 Maybe the reason that your circuits keep going out is due to the fact that there is way too much electricity flowing through them. You are going to need surge protection to protect them from damaging your appliances and electrical components. Many homeowners are not even aware that these protective devices exist or realize what they are. The units are pieces of electrical equipment that are designed to prevent voltage spikes. Call Buckley Electric & Automation LLC today and schedule an appointment. The surge device may just prevent you from having to replace your house hold appliances.
Whether you have encountered power outages before, you can always benefit from a surge device from your Greenwich Electrician. If you own a home or a business, you realize what it is like to have an overload circuit because when there's too much plugged in, there's potential for major problems. Problems like spikes and fire prevention.
Importance of Surge Devices
In order to prevent losing your favorite electronic devices, it's imperative to import two lines of defense. A lighting strike can deliver a lot of voltage into the home causing you to lose your electronics. When you hear the word "surge device", don't think of a power strip. Think of a whole-home sure device in Greenwich.
Causes of Power Spikes
The surge device regulates voltage. Voltage that is delivered into your favorite electrical devices and components can all fall victim if they are not properly protected. Protected devices can save you money on replacements. Spikes have been known to be caused by:
Short Circuits
Tripped Circuit Breakers
Advantages
Cuts down on maintenance &c repair costs
Drastically reduces energy bills
Reduces the need to buy new electrical equipment
Reasons to Use Surge Devices
Surges can also be caused by utility related issues, not just lightning strikes. Switching becomes a lot more prevalent with the advent of a home generator. The problem only gets worse before it becomes better. Other reasons to have surge devices installed:
To create a fully functional electrical system
To prevent random voltage spikes
Experienced Installers
Only the most experienced of electricians should install your surge device. That's why most people choose us. We can do professional installations at competitive prices. Call us for more details and why experience matters.
If you are in the market for a Whole House Surge Protection device, contact Buckley Electric & Automation LLC. You won't have to fear losing your favorite video devices. Degradation, destruction and downtime can take its toll on your electrical system. Call us today before it's too late!
Our Greenwich Surge Protection Provides These Detailed Services
Surge Protection
Whole House Surge Protection
Power Surge Protector
Electrical Surge Protector
Lightning Surge Protector
Electrical Surge Protector
Voltage Surge Protector
Home Surge Protector
Surge Protection Device
Surge Suppressor
Power Surge Protector
Outlet Surge Protector
If you are looking for Surge Protection in Greenwich then please call 866-200-0076 or complete our online request form.